Stockholm Airports: Brief Information!
Stockholm as a cosmopolitan city located in the north of Europe has connected to other places of the world via its international and national airports, all situated around or within the city. Although there are a number of popular airports in Sweden, here you will only be introduced to the ones that are mostly related to Stockholm area.
List Of Stockholm Airports

Stockholm-Arlanda Airport

Arlanda Airport (ARN/ESSA) is the largest international airport of Sweden located 37 km north of Stockholm near the town Märsta. However, it is situated in Stockholm County and in the province of Uppland.

There are 4 terminals and 64 gates in the airport which terminals 2 and 5 are used for international flights.

Stockholm-Skavsta Airport

Skavsta Airport (NYO/ESKN) is Sweden's third largest international airport and Stockholm's second largest located about 100 km south of Stockholm near Nyköping.

Skavsta Airport is famous for serving low-cost airlines and cargo operators. Basically, flights to destinations located in Europe is scheduled in this airport.

Stockholm-Västerås Airport

Västerås Airport (VST/ESOW) is another Sweden's international airport located at the city Västerås approximately 110 km west of Stockholm.

It is situated far outside the Stockholm Municipality and Stockholm County, but uses the name Stockholm-Västerås anyway. It has a very limited flight schedule.

Stockholm-Bromma Airport

Bromma Airport (BMA/ESSB) is Stockholm's third largest airport located about 7 km west northwest of downtown Stockholm and is the closest one to the city.

The main advantage of this airport was its proximity to the center of Stockholm. However, Arlanda has become the first competitor due to its fast rail link since 1999.

Stockholm-Barkarby Airport

Barkarby Airport (ESKB) is one of the oldest active airports in Sweden, located outside Akalla north of Stockholm which is now mostly used for general aviation.
Some of these airports are even among the largest airports in Nordic countries.
Have a Nice Trip To Stockholm!
Current Stockholm Weather
Stockholm has a humid continental climate because of its high northerly latitude. It has relatively a mild temperature compared with other places at similar latitude, or even somewhat further south, which is generally based on the affect of Gulf Stream.
Are You Going To Visit Stockholm In a Very Close Future?
Then, this page is for you where you can easily find out the current weather of Stockholm:
Summers in Stockholm are really pleasant and warm. The average high temperature in daytime is about 20 – 23°C (68 – 74°F) and low is around 15°C (59°F), but warmer temperatures higher than 25°C are also predictable.
Stockholm has cold winters with average temperatures about -3 to 1°C (27 – 33°F), but sometimes it could drop below -10 °C (14 °F).
From December through March we can expect snowfall but snow covers do not remain for a long time, and sometimes the winters tend to be virtually free of snow. Spring and autumn are generally chilly to mild.
Now, if you want to find out more about the weather forecast of Stockholm, just visit the following link and get the needed information there:
Do You Need an Online Map For Stockholm City? Here You Go!
The following map, generated and embedded from Google Maps, helps you find any location in Stockholm City. You can use the Map, Satellite, Hybrid or Terrain mode and also zoom in and out feature. So, go ahead and start using it! It´s cool!
Also, there is a online service called Maps.com, where you will get access to tons of high quality up-to-date maps of countries, states and even cities.
Search the Digital Maps:
Hope the above-mentioned resources help you get a good map for your next destination.
Good Luck!
Stockholm, the capital of Sweden, is the largest and of course, the most populated city of the country. It is situated on 14 islands, making it a very beautiful archipelago that attracts hundreds of thousands of tourists each and every year.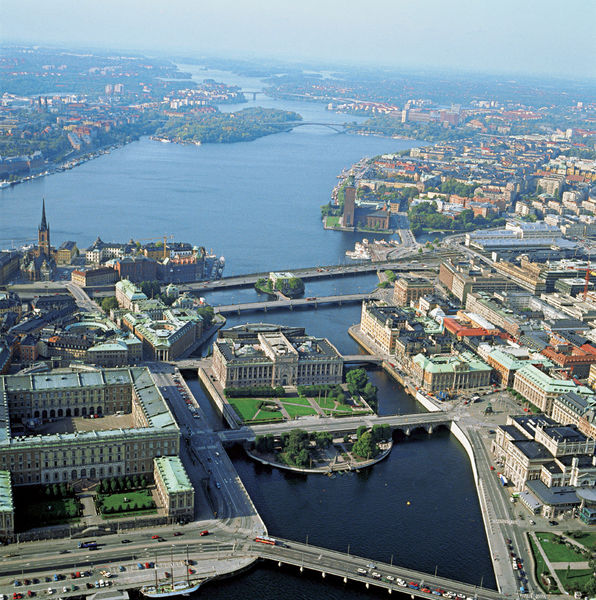 Basic Information

County
Stockholm
Province
Stockholm
Urban Area
377.30 km²
Population (Dec – 2008)
807,301
Standard Time Zone
UTC/GMT +1 Hour
International Dialing Code
+ 46 (Sweden) – 8 (Area code)
Stockholm City is not famous only for its beauty, but also for its buildings, parks and water. While visiting Stockholm in the middle of summer is always the best option, but you may not ignore it in the winters, because it has its own fascination and attraction.
The word Stockholm is a combination of two words; stock (which means log or fortification) and holm (which means islet). Basically, this naming is due to the strategic location of Stockholm at the mouth of Lake Mälaren, making it a collection of islands situated on the lake.
The history of Stockholm goes back to the 13th century, when the iron trade began from the mines of Bergslagen (a distinct mining district in the north of the Lake Mälaren) to the other parts of the region. Anyway, at that time the name of Stockholm was mentioned for the first time in writing dates.
The core of Stockholm is the current Old Town (Gamla Stan) that is located on the central island next to Helgeandsholmen (a small island in central Stockholm). This part of the city was built between 1300 and 1500 and is now officially called The Town between the Bridges. Gamla Stan is known for its historical buildings and has become a tourist attraction since 1980s where you can see the medieval, Renaissance architecture and also other later additions that have been valued by later generations.
In fact, Stockholm is a cosmopolitan city where you can see all kinds of nationalities with different backgrounds and various cultures. This fact is more obvious especially when you stop by some outer suburbs such as Tensta, Fittja, Husby, Rinkeby, Kista, Rågsved and Södertälje that have high percentages of immigrants or second generation immigrants.
Apart from visiting archipelago islands which is highly recommended, there are some other special places in Stockholm which you don´t want to miss. Museums, Theaters, Parks, Old Town, Churches, City Hall, Amusement Park, Malls and Antique Stores are just a few examples. We will cover each of them in the next articles.
Stockholm is a must-see destination whether you come from other cities of Sweden or even other countries in the world. Just, don´t miss out an opportunity to visit this beautiful city either in summer or winter!
Wish You the Best!
Hooshmand Moslemi, The Owner & Author Of VisitStockholmCity.com
Welcome to www.VisitStockholmCity.com, a website that is dedicated to a readership interested in travel and tourism, generally, and visiting Sweden and Stockholm particularly. Here, you will be able to find helpful information on how to go to Sweden, where to stay, where to eat, what to see and what to do. On top of that, a lot of basic and general travel tips and tricks will be revealed to you, as a way of saying thank you to visit this website.
Feel free and leave your valuable comments, ideas and suggestions. It will be appreciated. Also, make sure to bookmark this website, e-mail it to a friend and share it on social bookmarking websites. That way, more people will find out about this FREE resource and take the most advantage of it.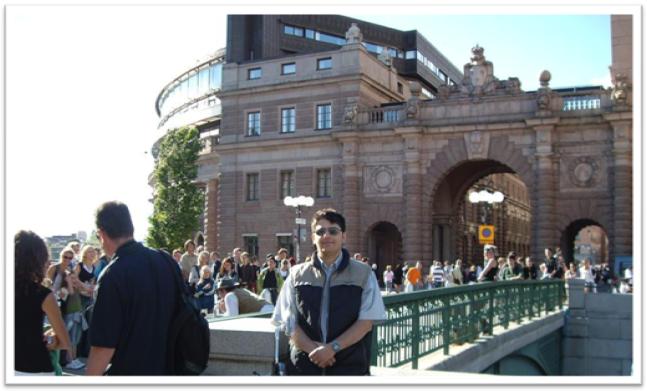 Every effort has been made to make the website as user-friendly as possible. You can browse the entire website by simply clicking through the navigation bar or checking out the Sitemap section. Also, each and every post and page is accessible from the Archive page.
I hope this website can be a helpful resource for you when you are looking for travel and tourism tips about Stockholm. Also, I hope you will have a great time when you will visit this beautiful European city.
To Your Success!
Hooshmand Moslemi, The Owner & Author Of VisitStockholmCity.com